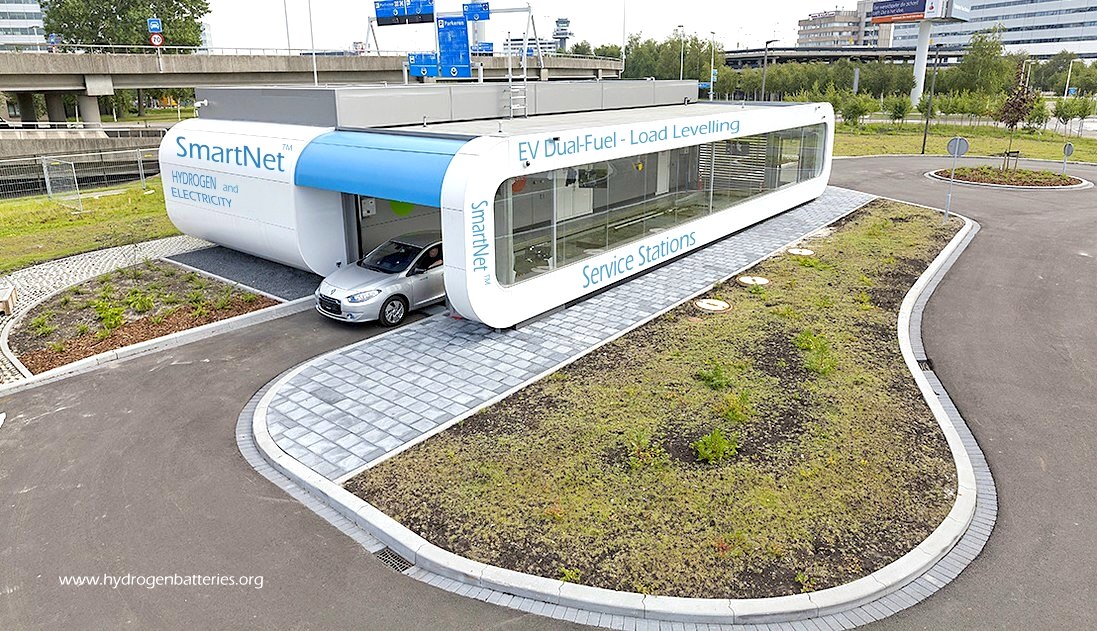 VERSATILITY - The key to a low cost energy infrastructure is flatpacked service stations that can level irregular renewable energy supplies, and provide electricity & hydrogen to aid in the transition from fossil fuel cars, vans and trucks, to clean EVs. help us turn the concept into a reality by joining a development consortium, aimed at securing RIA funding.
If anyone wants to form a consortium for and of the draft calls below from April 2021 (as lead perhaps) we'd be more than pleased to contribute the IP to our development partners on confirmation of funding grant. We'd need a (preferably green) hydrogen gas producer or equipment supplier and a utility who can help with redistribution expertise. If a van and truck maker joined, that would make a more solid consortium.
Apart from the IP, we can also bring to the table smart software, via an existing contact, and building (service station) design and planning expertise, including advocacy, where needed.
CLUSTER FIVE CALLS FOR PROPOSALS:
• HORIZON-CL5-2021-D2-01-08: Emerging technologies for a climate neutral Europe
• HORIZON-CL5-2021-D3-01-05: Energy Sector Integration: Integrating and combining energy systems to a cost-optimised and flexible energy system of systems
• HORIZON-CL5-2021-D5-01-01: Nextgen vehicles
• HORIZON-CL5-2021-D5-01-03: System approach to achieve optimised Smart EV Charging and V2G flexibility in mass-deployment conditions (2ZERO)
• HORIZON-CL5-2021-D6-01-08: New delivery methods and business/operating models to green the last mile and optimise road transport
• HORIZON-CL5-2022-D2-01-05: Next generation technologies for High-performance and safe-by-design battery systems for transport and mobile applications (Batteries Partnership)
• HORIZON-CL5-2022-D2-01-08: Coordination of large-scale initiative on future battery
technologies (Batteries Partnership)
• HORIZON-CL5-2022-D2-01-11: CIVITAS 2030 – Coordination and support for EU
funded urban mobility innovation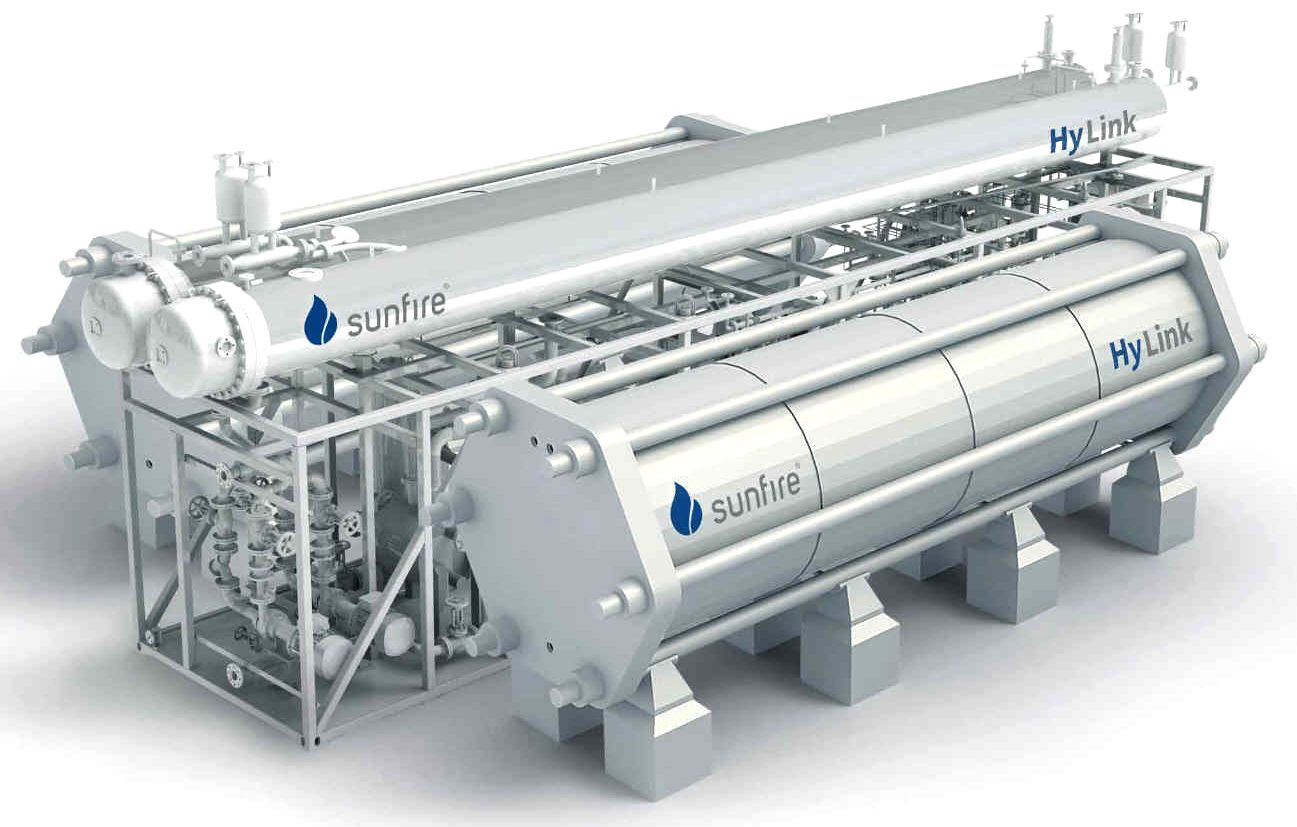 Electrolysers offer a way to convert water into hydrogen and oxygen, now becoming cost effective in terms of comparison with fossil fuels.
Horizon 2020 was the flagship research and innovation engine for the European Commission. From 2021, Horizon Europe replaces the old system, with shiny new policies, boasting rules that are designed to garner innovation that would not have been contemplated under H2020.
We will review progress, that may be measured by a reversal in climate warming, since 35% of the €100,000,000,000 billion budget is geared to projects aimed at tackling the melting of the ice caps, extinction of species - and all that goes with it. Meaning that €35,000,000,000 billion euros is to be spent in a last ditch attempt to cool the planet.
British entities may not benefit from being included in consortiums or as a single entity applicant because of Brexit complications.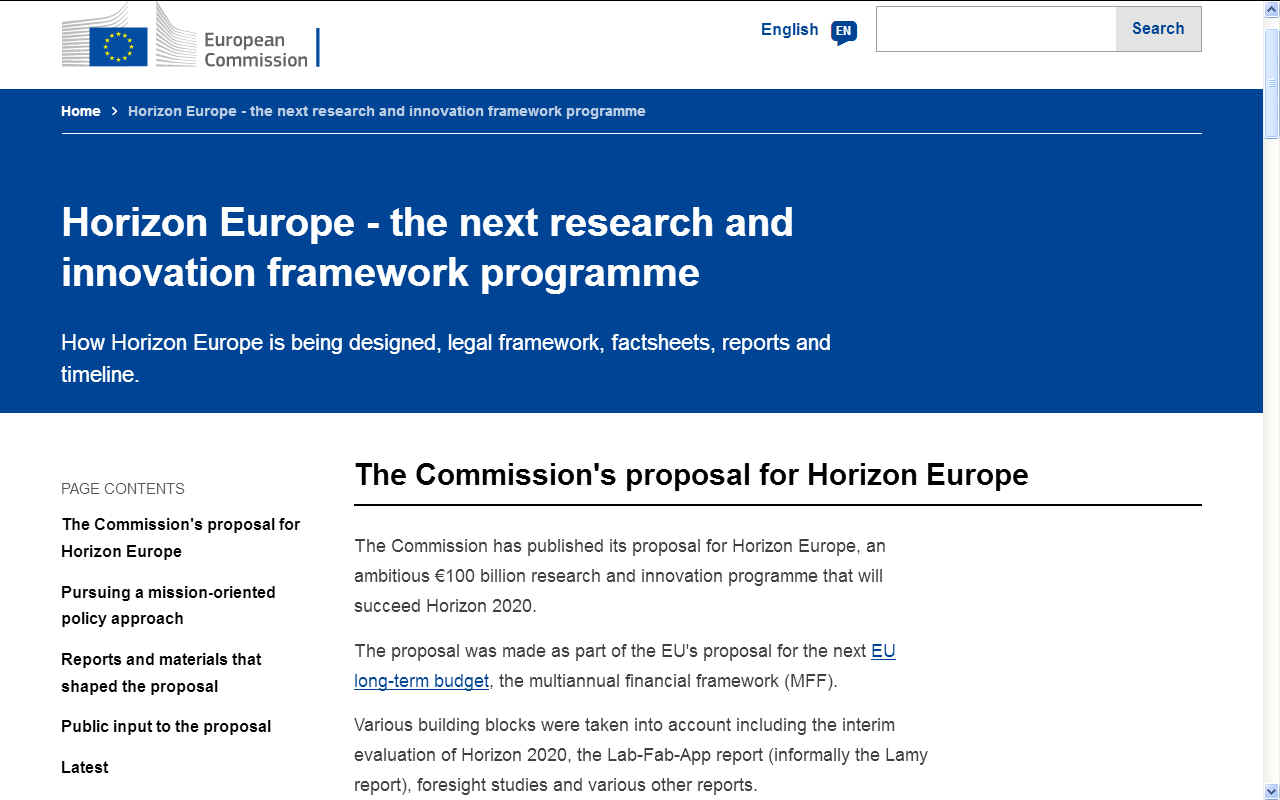 NEXT PLEASE - Roll up, roll up. This is the latest offering in the drive to accelerate key technology, from concept to market readiness.
REPORTS AND MATERIALS THAT SHAPED THE PROPOSAL
Evaluating Horizon 2020
To make an effective proposal, the Commission built on what has been learned from Horizon 2020.
Communication on the interim evaluation of Horizon 2020, adopted 11 January 2018 outlines views on how the impact of a successor research and innovation investment programme could be maximised Horizon 2020 Evaluation:
Results of the interim evaluation of Horizon 2020, input studies and evaluation methods LAB – FAB – APP: Investing in the European future we want:
Report of the independent high level group, led by Pascal Lamy, on maximising the impact of EU research and innovation programmes
Mission-oriented policy
Mission-Oriented Research & Innovation in the EU: A problem solving approach to innovation-led growth. This report is the result of Professor Mariana Mazzucato's academic reflections based on her research with input from internal and external stakeholders of the European Commission.
Presentation on mission-oriented research and innovation policy: Outlines some of the main findings of the report by Professor Mariana Mazzucato
Analysis report: responses to the call for feedback on mission-oriented research and innovation in the European Union
More studies and reports on missions
Foresight scenarios
BOHEMIA is an extensive, systematic, multi-year study that set out various future scenarios and recommendations for research and innovation policy.
Economic rationale
Analysis to set out the economic rationale for public R&I investments and their impact on growth and jobs carried out by the Commission.
Involving citizens in setting priorities for the next framework programme
Report by the Democratic Society on involving citizens in the next framework programme
Report of the high level group on the European Innovation Council
Europe is back: Accelerating breakthrough innovation recommendations on how a European Innovation Council (EIC) should be set up to fund and nurture breakthrough innovation, such as the proposed multi-purpose Hydrogen Battery.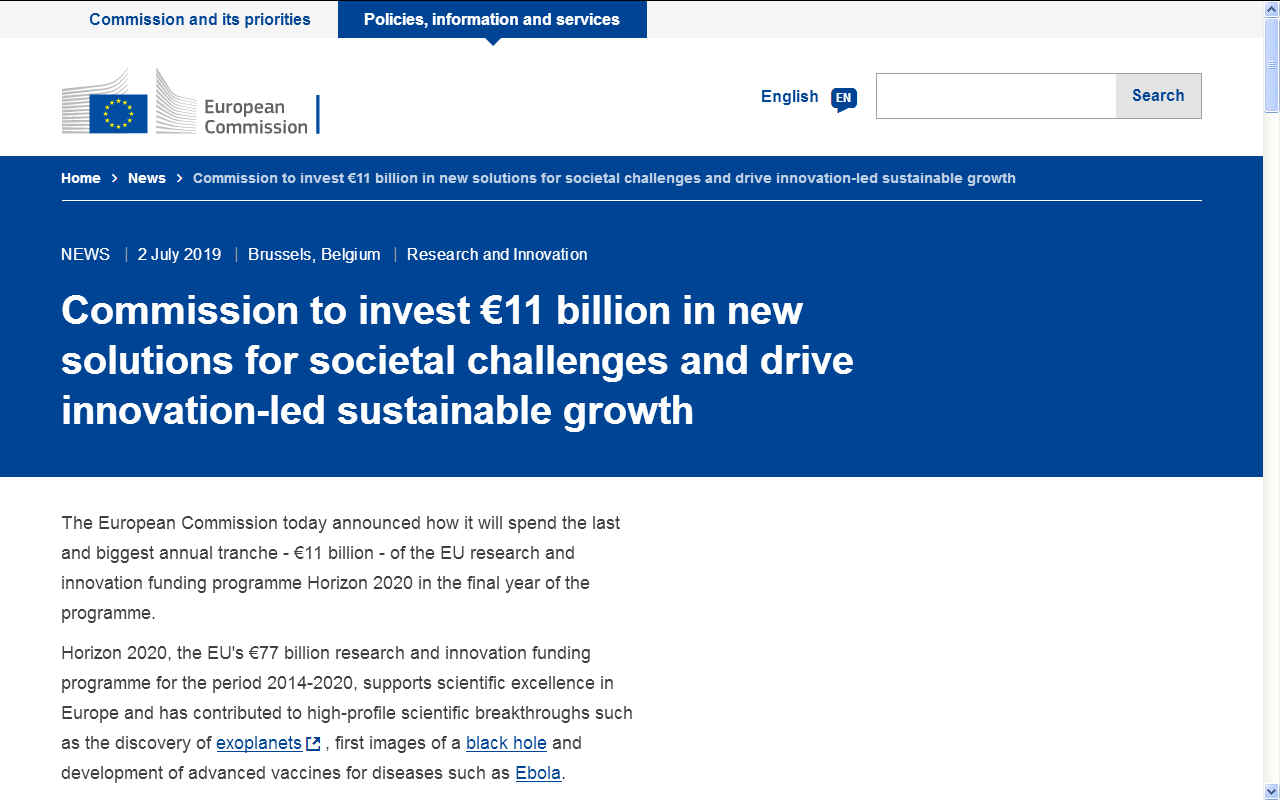 MISSION BOARD CHAIRS

The Commission is established five 'mission boards'. Their first deliverable will be to propose concrete targets and timelines for each mission by the end of 2019. They will be chaired by the following outstanding individuals who will contribute with their experience, authority and credibility:

1. Ms Connie Hedegaard, former European Commissioner for Climate Action, for the mission on 'Adaptation to Climate Change including Societal Transformation'

2. Professor Harald zur Hausen, Nobel Prize Laureate in Physiology or Medicine, for the mission on 'Cancer'

3. Mr Pascal Lamy, former Trade Commissioner and Director-General of the World Trade Organisation, for the mission on 'Healthy Oceans, Seas, Coastal and Inland Waters'

4. Professor Hanna Gronkiewicz-Waltz, former Mayor of Warsaw, for the mission on 'Climate-Neutral and Smart Cities'

5. Mr Cees Veerman, former Dutch Agriculture Minister, for the mission on 'Soil Health and Food'.
CONTACTS
....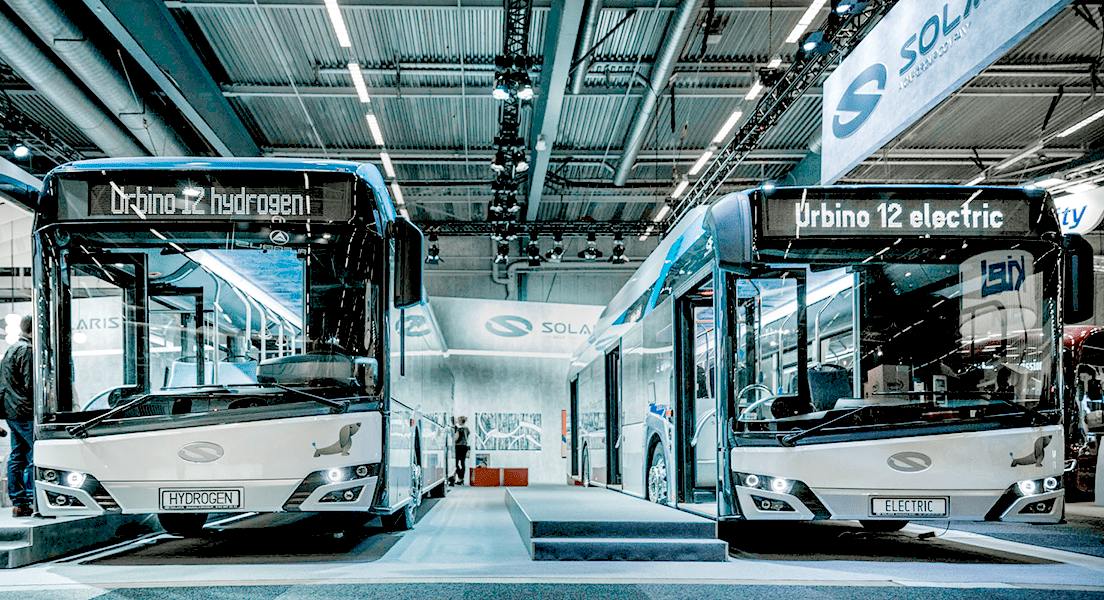 Hydrogen powered electric buses are becoming very popular. With exchange refuelling using high pressure gas cartridges, or liquid hydrogen cartridges, coaches and trucks might have unlimited ranges. This is sure to be a topic of discussion at the forthcoming World Hydrogen Congress in Paris, 22 September 2020. Not long now.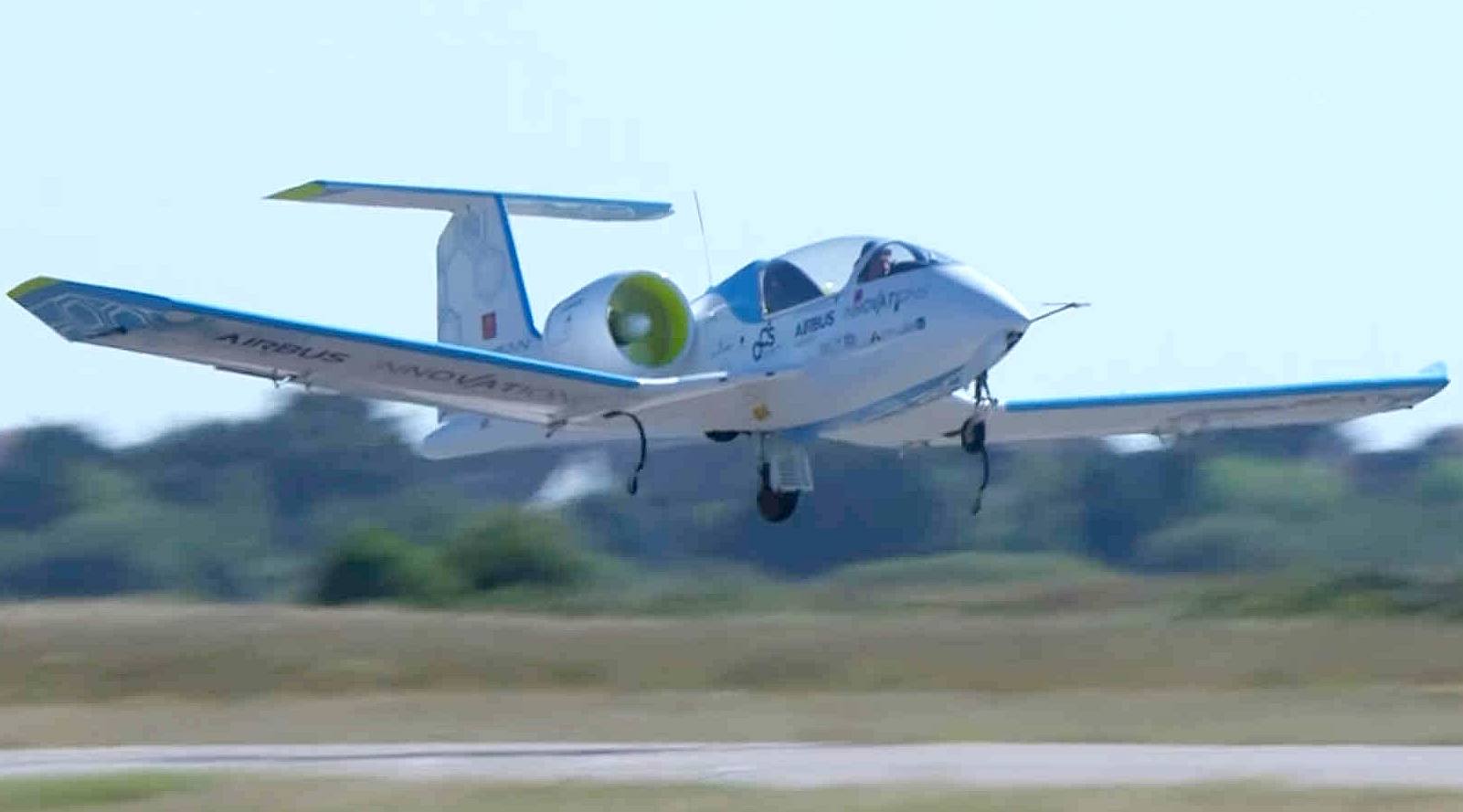 JULY 2015 - Two electric aircraft crossed the English Channel, just a day apart. The performance of the Airbus E-Fan could be doubled using hydrogen batteries.

CHANNEL HOPPER - Electric ferries and river boats like the proposal above, could supplement solar and wind power, with hydrogen batteries to boost performance and reduce transit times, with refuelling at each end of a journey - but also with renewable performance of around 10 knots in reserve. Many fleet operators are now looking to hydrogen as a long term solution. Hydrogen batteries could be stacked for such endeavour.
LINKS & REFERENCE
https://www.fch.europa.eu/page/who-we-are
Please use our A-Z INDEX to navigate this site
This website is provided on a free basis as a public information service. copyright © Climate Change Trust 2021. Solar Studios, BN271RF, United Kingdom.