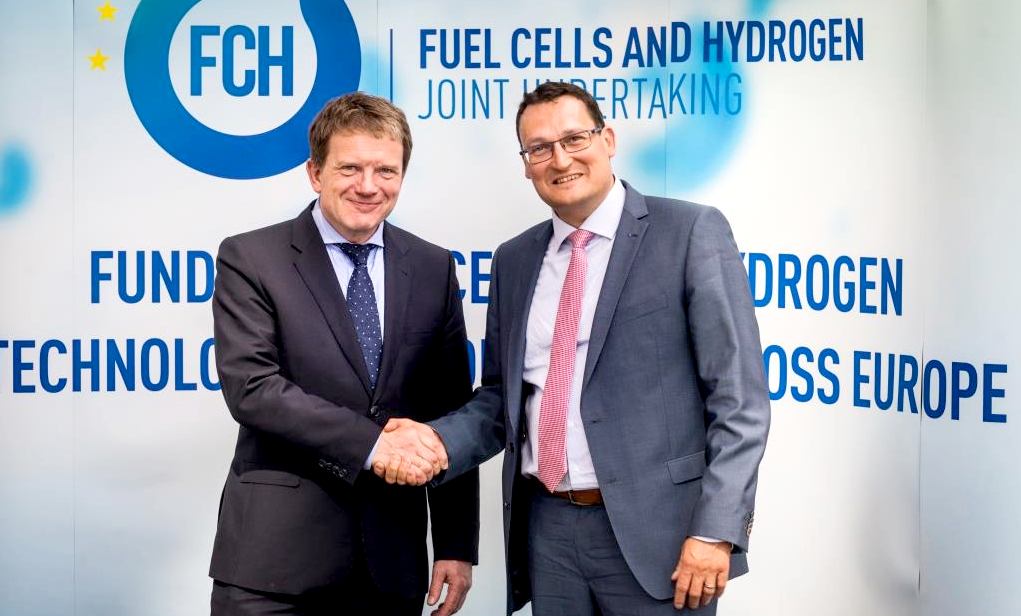 The Fuel Cells and Hydrogen Undertaking (FCH JU) are working to facilitate the market introduction of FCH technologies in Europe. They do this by implementing research and innovation (R&I) programmes in order to develop a portfolio of clean, efficient solutions that exploit the properties of hydrogen as an energy carrier and fuel cells as energy converters. They are not concerned with integration into a national infrastructure, just the enabling (seed) dots so that policy makers may join them.
At the moment the Cleaner Ocean Foundation is a not for profit, but we'd like to develop the SmartNet™ concept to make it a commercial reality in the creation of an independent trading company, for IP exploitation and technology dissemination, where the industrial stakeholders and the public might invest in a holding company:
Universal Smart Batteries Ltd.
Where disruptive technology is involved, that will never happen without outside support by way of kickstarter (type), UK, Horizon Europe, or an equity release funding IPO.
Efforts to attract voluntary public donations have demonstrated that this is not a source of income. It is doubtful that the general public would understand the concept sufficiently, or even be interested enough to read about it to be able to make an informed choice. And of course, there are no immediate results from feasibility and proof of concept stages to whet the appetite, to make it worthwhile for private citizens to dig out the plastic.
We'd need grant aid to further development via a feasibility study, then a proof of concept model for demonstration purposes, necessitating collaboration by contributing experts in the fields of:
Hydrogen production and distribution;
Fuel cell development;
Hydrogen cryogenic and compressed gas storage;
Connectors, gas and electrical
Mechanical handling
Smart infrastructure management
Utilities for load levelling
Service station capacity
Truck conversion/adaptation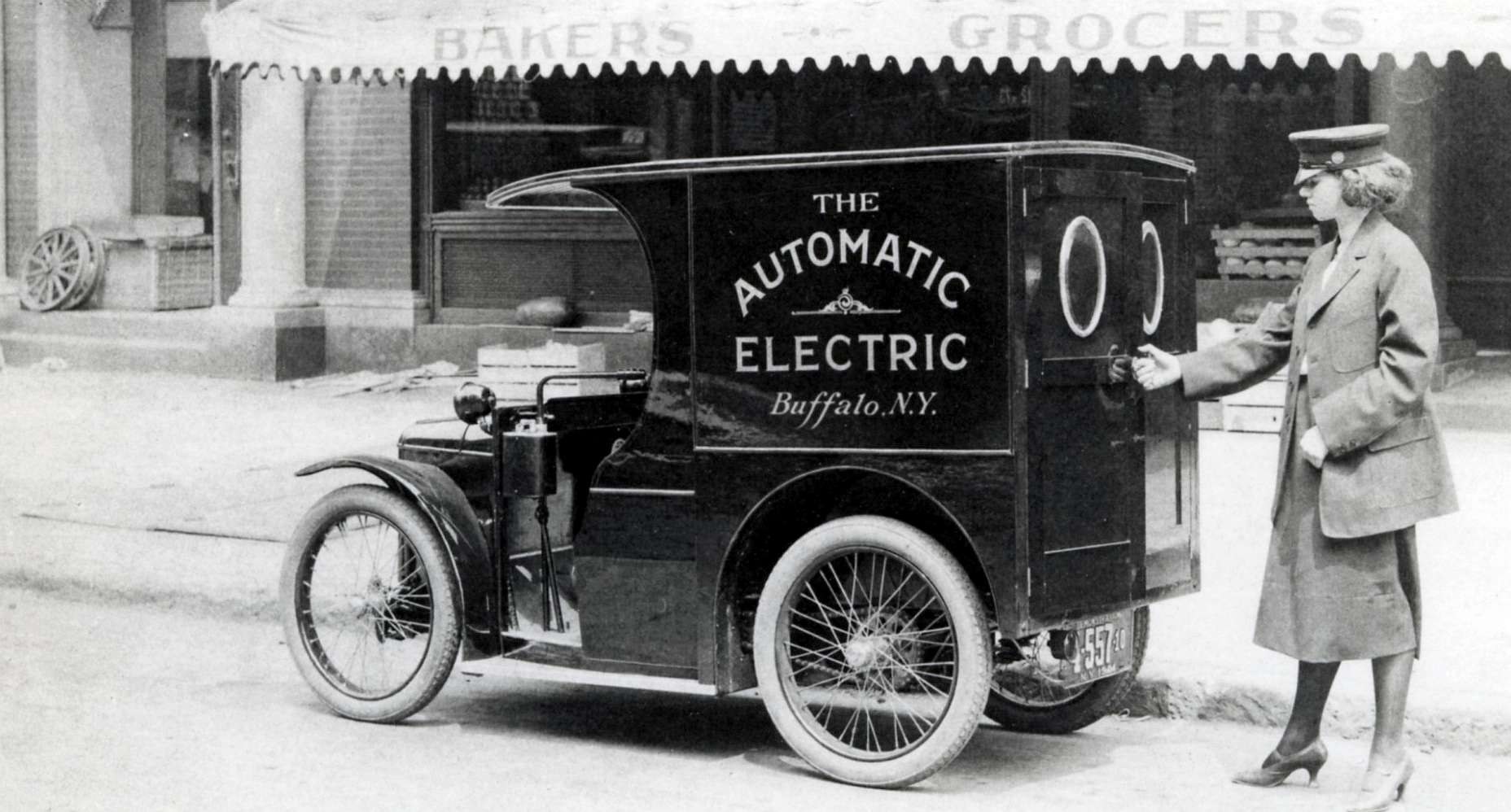 The

electric Buffalo from 1921, seen here in New York as a postal delivery van.

Please use our A-Z INDEX to navigate this site
This website is provided on a free basis as a public information service. copyright © Climate Change Trust 2021. Solar Studios, BN271RF, United Kingdom.