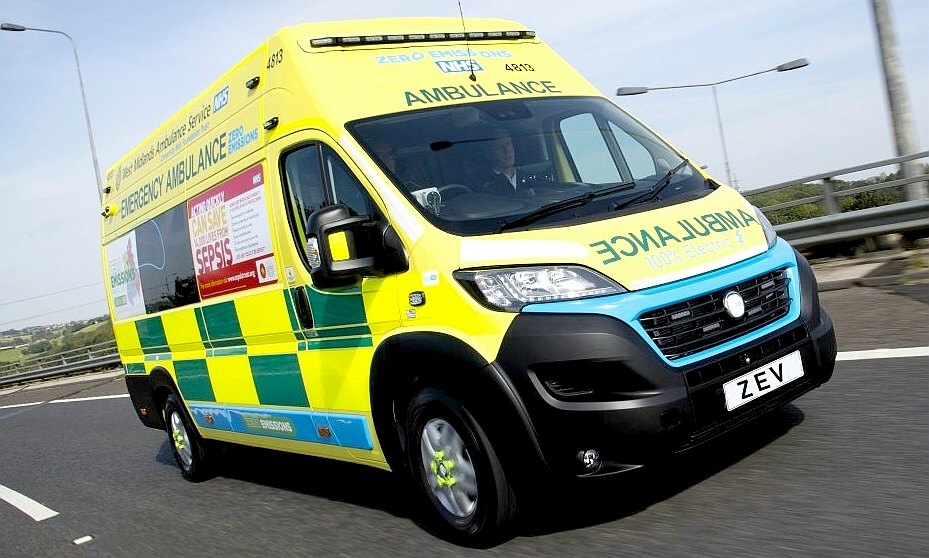 FIAT DUCATO CONVERSION - The Chief Executive of West Midlands Ambulance Service University NHS Foundation Trust, Anthony Marsh, is quoted as saying: "West Midlands Ambulance Service has been at the forefront of developing ambulance technology along with our partner VCS.

"By using aircraft assembly techniques during the construction of our ambulances, we have created the most hi-tech and lightest ambulances in the country which reduces our impact on the environment by reducing CO2 levels and ensures that patients receive the highest standards of safety and comfort.

"It is therefore a logical next step for us to be the first ambulance service in the country to introduce a fully electric ambulance."
Powered by lithium-ion batteries situated in the underside of the all-electric ambulance floor pan in a specifically designed and compliant enclosure, and a low centre of gravity, the Electric Dual Crwed Ambulance (E-DCA) conversion has a power output of 129bhp (96kW). It has a top speed of 75mph and can achieve a range of 105-110 miles with a recharge time of 4.25 hours.
Ambulances could benefit from another 100-200 miles in range with the addition of an RE (Range Extending Kit) Hydrogen Battery accessory.
Transitioning to Zero Emission Vehicles

The UK has set targets to transition from diesel and petrol vehicles, to zero emission mobility by 2035, with sales of Internal Combustion Engine cars and vans being stopped by 2030.
The success of such ambitious targets, without implosion of the existing energy supply infrastructure, and depletion of rare metals such as cobalt, in the use of lithium battery packs, will depend on the adaptability of today's vehicles - and the flexibility of the service stations of tomorrow. This is especially so if the planet is to advantage itself of renewable green hydrogen in the fuel cell transport of tomorrow. This is a sustainability matter, aiming for a truly circular economy.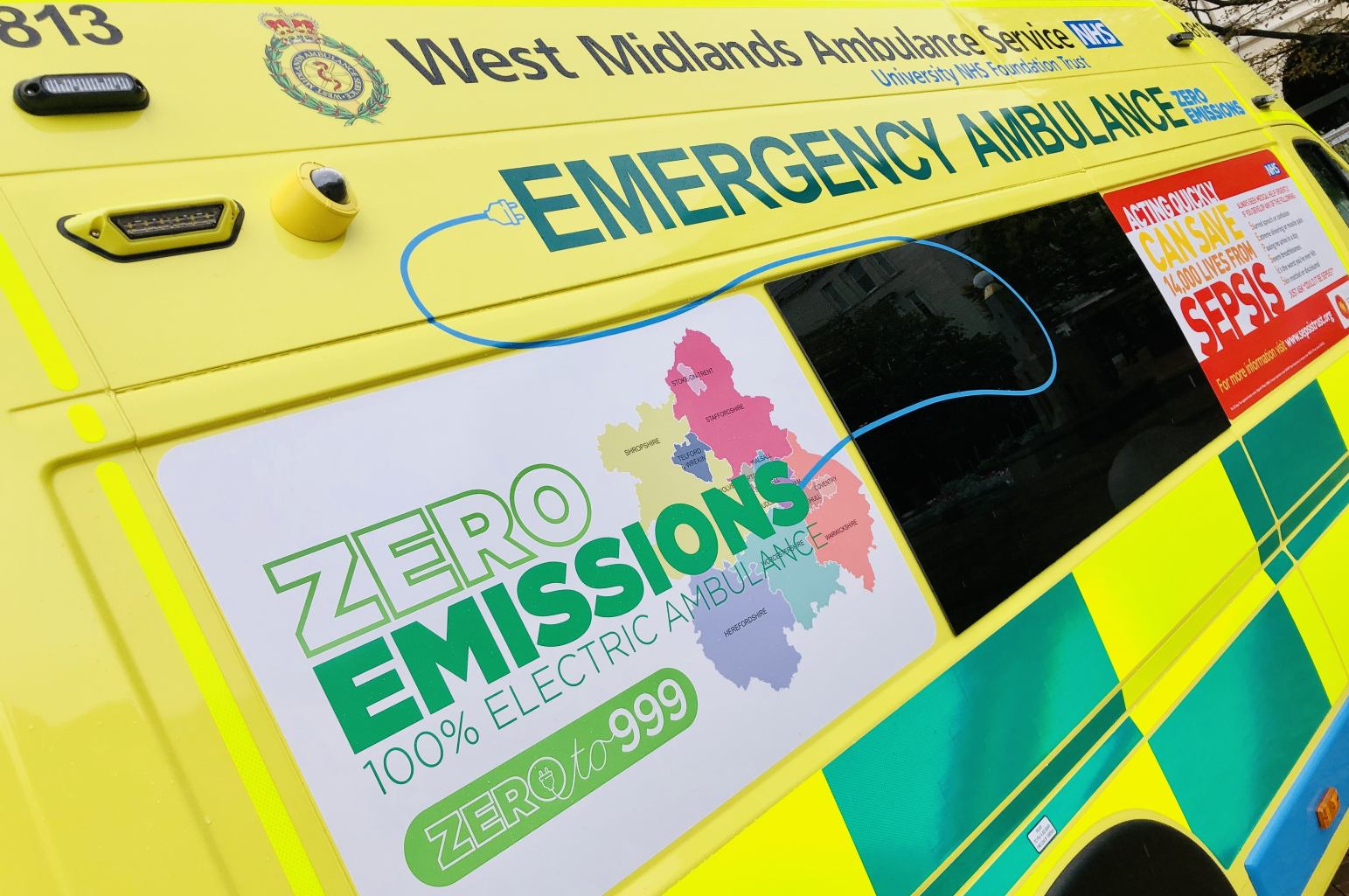 THE TELEGRAPH 10 OCTOBER 2020 - Electric ambulances in NHS plans to be carbon neutral by 2045

The NHS is to roll out electric ambulances as it becomes the first health service to eliminate its carbon footprint by 2045.

Some 4 per cent of the UK's entire greenhouse gas emissions can be attributed to the NHS, and when patient and visitor transport and supply chains are included, its annual output is roughly the same as all of Slovenia.

On Thursday it announced plans to develop and test the world's first hydrogen–electric hybrid double-crewed ambulance by 2022.

It plans to roll out zero-emissions vehicles across the rest of its fleet by 2032, which could include fully electric vehicles.

It also came as West Midlands Ambulance Service announced trials of the UK's first all-electric ambulance, which has a top range of 75 mph and a range of 105-110 miles and is powered by lithium-ion batteries in the underside of its floor pan.

West Midlands Ambulance Service (WMAS) chief executive Anthony Marsh said the move was a "sensible step" in light of the clean air zone due to be introduced in Birmingham city centre.

He said WMAS had already worked to use aircraft-style technology to build the lightest ambulances in the country.

"This has continually reduced our impact on the environment by lowering our CO2 levels and ensured that patients receive the highest standards of safety and comfort.

Falck, which has contracts with the NHS in London, last year started its own trial of electric ambulances, citing Sadiq Khan's plans for a zero emissions zone in the city by 2025.

A spokesperson for the NHS yesterday said the planned hydrogen-electric ambulances were still in construction and it was not yet known what their top speeds would be.

The NHS said patient safety would remain paramount in all its considerations, and paramedics are understood to support the move to electric ambulances.
The initiative to build the hydrogen-electric hybrid is part of a Government-backed project to build low emission vehicles that received £2.4m in funding last year.

The NHS believes up to one-third of new asthma cases might be avoided as a result of efforts to cut emissions.

Among the other measures set out in the plan include trying to avoid unnecessary hospital visits by bringing doctors closer to patients, possibly in their own homes, and reducing the 3 million unnecessary trips to A&E each year.

It is also likely to mean the permanent use of digital GP appointments, which were rolled out in response to Covid-19. The NHS estimates 58million miles of travelling were avoided this way during the peak three months of lockdown.

NHS chief executive Sir Simon Stevens said: "2020 has been dominated by Covid-19 and is the most pressing health emergency facing us. But undoubtedly climate change poses the most profound long-term threat to the health of the nation.

"It is not enough for the NHS to treat the problems caused by air pollution and climate change – from asthma to heart attacks and strokes – we need to play our part in tackling them at source."
VOLVO BATTERY EV CONVERSION - Austria's Rosenbauer presents the first all-electric fire engine based on a series chassis 18 ton truck. The electric drive has an output of 200 kW at peak or 165 kW continuous power.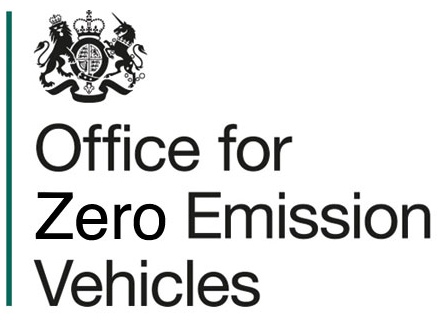 LINKS & REFERENCE
https://www.vcs-limited.com/sectors/ambulance/dca-panel-van/
https://wmas.nhs.uk/2020/10/01/wmas-launches-the-first-100-electric-ambulance-in-the-uk/
https://www.telegraph.co.uk/news/2020/10/01/nhs-commits-net-zero-emissions-2045/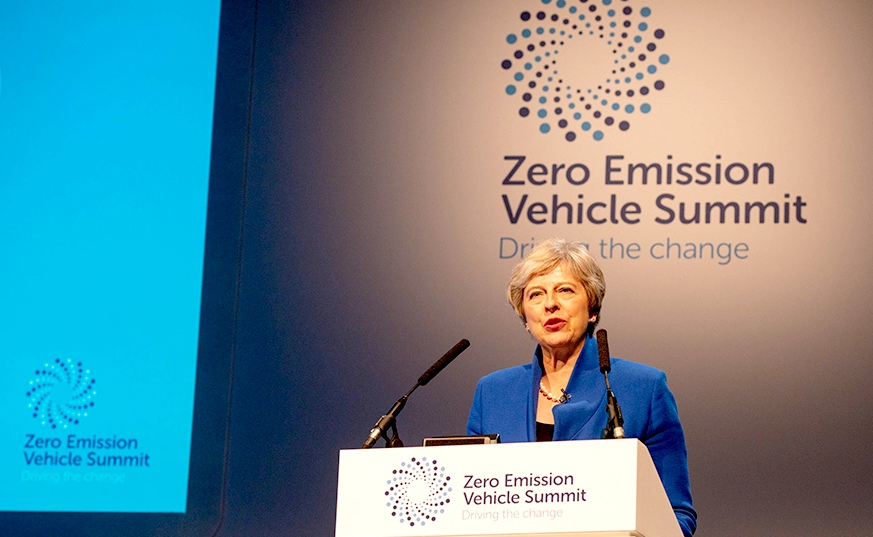 Fuel Cells linked to suitable capacity storage cylinders, when combined in a convenient pack, and allied to control electronics with quick release connectors, could provide the range and charging solution that many emergency service fleet operators are looking for to be able to clean up the air in cities and towns.
Please use our A-Z INDEX to navigate this site