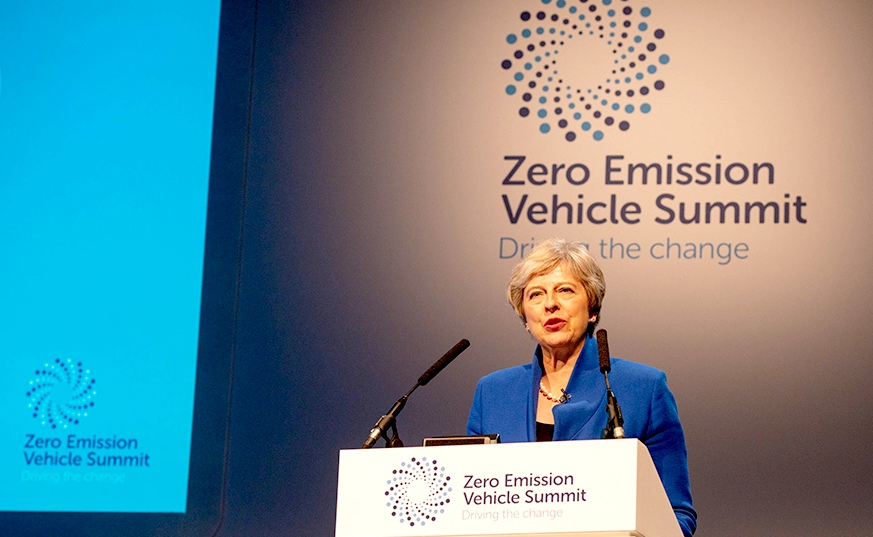 Theresa May in 2018, kicked the ball into touch with her plan for a cleaner Britain and sustainable motoring, without giving details, so attracting some criticism. Since then, from 2030 the Conservative government has banned the sale of diesel and petrol cars from 2030, with a requirement for zero emission vehicles by 2035.
Transitioning towards Zero Emission Vehicles: feasibility studies - Onboard

Under this scheme, UK registered businesses can apply for a share of up to £7million to develop on-vehicle solutions that address challenges associated with the transition to zero emission vehicles. Funding is from the Office of Zero Emission Vehicles (OZEV).
The aim of such competitions is to fill the gaps in the present UK administration's knowledge, and generate new tech to be able to deliver a solution. They use the collaborative research heading, as a means to take know-how out of the control of individuals and corporations, and share that information as a kind of open-source pool, where the patent system is the exact reverse. The carrot is up to 70% funding support. Useful for big corporations, a potential insolvency snare for start ups, where the downside is an effective loss of control of projects, given the conditions attaching.
Regardless of that, it is still a helping hand, provided that you have the admin machinery in place to cope with the accelerated pace.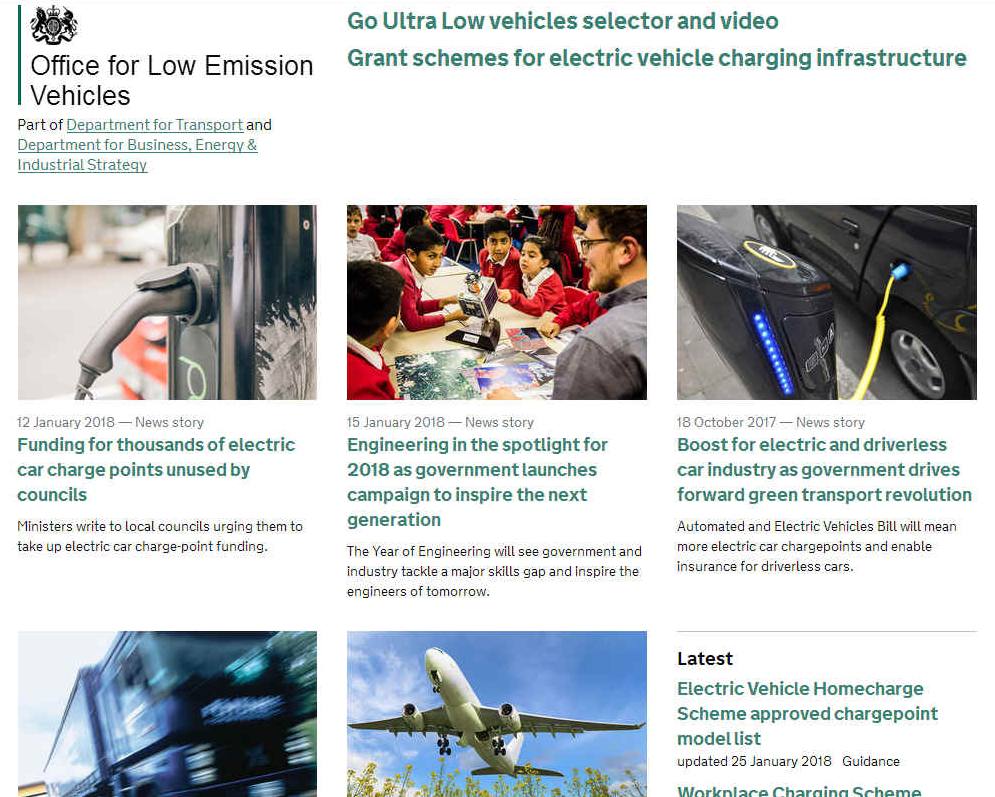 Competition opens: Monday 15 March 2021
Competition closes: Wednesday 21 April 2021 11:00am
SUMMARY - ELIGIBILITY - SCOPE - HOW TO APPLY - SUPPORTING INFORMATION
CALL (COMPETITION) SUMMARY

Description: The Office for Zero Emission Vehicles (OZEV), formerly Office for Low Emission Vehicles (OLEV) are investing up to £17 million in support of solutions that address challenges associated with the uptake of zero emission vehicles (ZEVs) in this programme.
The programme is basically, a carrot to entice would be innovative entrepreneurs to commit to a course of development, where they would otherwise run a mile, in the face of obvious financial ruin. The (match) funding rates are the same for Feasibility and Collaborative R&D, but not suitable for start-ups in the face of a considerable match funding requirement, and 'Not for Profits' may not lead.

The aim of this competition is to fund on-vehicle innovative solutions that support the transition to zero emission vehicles in line with the Governmentís transport decarbonisation ambitions. The policy makers (call writers), who are not inventive themselves, have divided up the allocated pot of development money (placing their bets if you will) into tranches that they imagine will generate ideas - that might find their way onto the market.

In this competition, the OZEV are looking for solutions that address one or more of the following challenges:

- improve ZEV range capability
- increase adoption of small commercial ZEVs
- support transition to zero emission for special use vehicles
- improve ZEV user experience
- improve sustainability of ZEVs

Projects which address these challenges can use new, highly innovative solutions or advance an existing innovation or R&D project.

OZEV are seeking to support both the feasibility and the development of the proposed solutions in 2 competition strands:

2. feasibility studies (this strand)
1. collaborative research and development projects (different funding rates)

A parallel competition hosted on the Innovation Funding Service will address the challenges associated with infrastructure solutions for zero emission vehicles.

It is the responsibility of the applicants to ensure they apply for the correct competition.

In applying to this competition, applicants are entering into a competitive process. This competition closes at 11am UK time on the deadline stated. Those who apply should take all necessary precautions to protect their innovations, otherwise, they may find they are giving them away for little reward. Every person is entitled to benefit from the efforts of their labours. Knowledge Transfer is a wonderful thing for governments who then obtain free knowledge that would otherwise be the subject of patent protection or design registration. You have been warned.
On the other hand, you may be comfortable or of independent means, and don't care if your work is rewarded equitably. Few are in that enviable position.

Funding type: Percentage Grant, on a sliding scale 70 - 50% company size dependent.
Project size: Your projectís total eligible costs between £300,000 and £600,000.
RESEARCH AT OZEV
Supporting emerging technologies which the UK can exploit and lead globally, where full commercial funding is not otherwise available.

Supporting innovation to put the UK at the forefront of the design, manufacture and use of zero emission vehicles.

The Office for Zero Emission Vehicles (OZEV) funds and manages a programme of industry-led research and development to support emerging technologies to capture the environmental and economic benefits of the transition for the UK.

The government is committed to accelerating the pace of change in zero emission vehicle (ZEV) technology and contributes to the funding of a range of innovative research and development activities. OZEV is focused on identifying and supporting emerging technologies in both the vehicles and their infrastructure to:

- support growth of the UKís automotive, ZEV infrastructure and energy sectors
- increase and accelerate the introduction of zero emission vehicles by addressing challenges and barriers
- help the UK reduce CO2 and other emissions caused by road transport
The OZEV's set competitions to fund collaborative research and development. The scope and criteria is created with input from a wide range of stakeholders. Project bids are assessed independently by a panel of industry experts and are required to be co-funded by the private sector.
WHAT IS A ZEV?
In our view, a zero emission vehicle is one that creates as little carbon dioxide and other greenhouse gases, to include the carbon footprint of manufacturing the vehicles and providing the fuel for an effective infrastructure that is sustainable. It's a tall order, where internal combustion engines could be zero emission at the exhaust pipe using green hydrogen, except for the appalling conversion efficiency, ongoing service requirement and short mechanical lifetime of reciprocating engines that need frequent lubricating oil/filter changes, etc.
That steers us towards electric vehicles, with their much reduced servicing requirement, given that all vehicles need tyres, brakes, lights and wipers, replaced at regular intervals to obtain an MOT clean bill of health every years after 3 years from manufacture. And that brings us to batteries.
Batteries offer a brilliant way of storing energy, most recently with lithium as the active ingredient, sufficient to conquer useful ranges that lead-acid, nickel formulations could not provide, but though useful for local domestic drivers, lithium ranges fall short of the ranges that many fleet operators need for deliveries of goods. Partly, this is to do with a lack of charging infrastructure, and partly to do with relatively long recharging times, that take a vehicle out of service for 2 - 4 hours or more. Given that ultra-fast charging is a future possibility. Such a feature may not only reduce battery life, but also strain the National Grid to breaking point.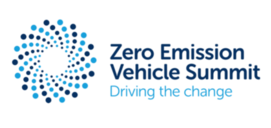 LINKS & REFERENCE
https://www.innovateukedge.ukri.org/Exploit-business-innovation-grow-and-scale
https://www.gov.uk/government/news/zero-emission-vehicle-summit

DUAL FUEL - Service stations like that above, are not needed for the

proposed onboard range extending kits for trucks and vans, but in the longer term such off-board facilities could provide the infrastructure solution to comply with the Automated and Electric Vehicles Act 2018.

Please use our A-Z INDEX to navigate this site
This website is provided on a free basis as a public information service. copyright © Climate Change Trust 2021. Solar Studios, BN271RF, United Kingdom.