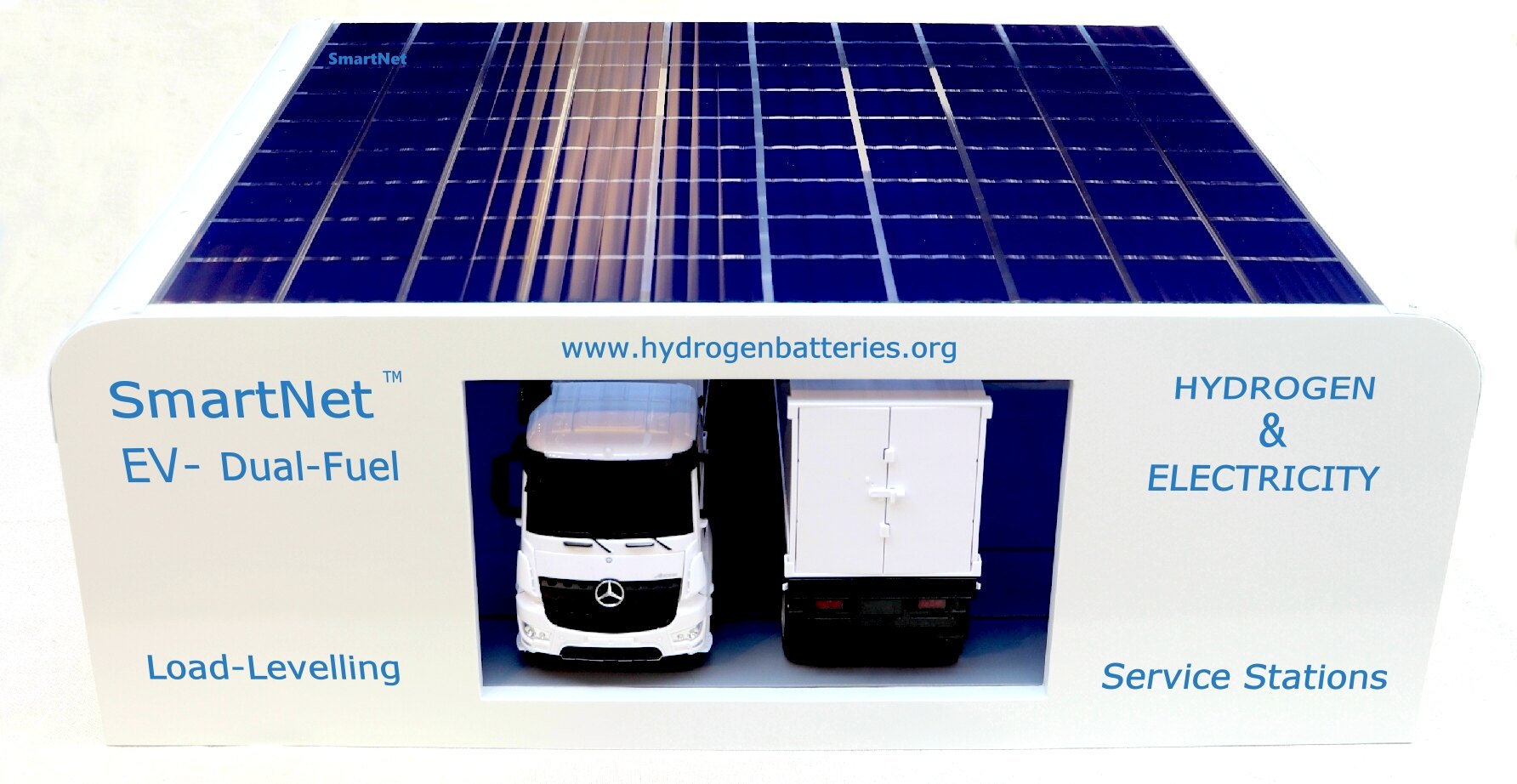 WHERE TO START? - Most electric heavy goods vehicles such as long distance trucks and medium range delivery vans, can simply bolt on a kit of parts (as a range extender) and be able to travel 700 miles extra between refuelling stops - to be compatible with SmartNet™, so taking advantage of these services. It also means that compatible robotic trucks, robotaxis or robovans, may take advantage of automatic energy vending - necessary for unmanned vehicles.
A battle royal is raging in board rooms in just about every OEM aiming to produce cars, vans and trucks that are zero emissions, where there is no clear cut infrastructure to support policies aimed at such transition. But the infrastructure is not their problem. Or is it?
Surely the vehicle OEMs have enough on their plate adapting their vehicle ranges on the assumption of Plug & Charge and high-pressure hydrogen pumps?
Well yes, they have plenty to be getting on with, but what should they be getting to grips with in the best interests of their investors - if there is no secure energy infrastructure?
Indeed, that is the burning (if you'll pardon the pun) question.
The plain fact is that they are just as confused as the (would be) buying public. Should they go for hydrogen or lithium?
That's a whole lot of 'ifs' and 'maybes' for companies with so much at stake if they get it wrong. And it's not as if they were caught by surprise, it is just that the situation is complex, with electricity being a traded commodity using redispatch.
They've had years to prepare, and knew all about global warming, so must have realised the implications of failing to act in good time. They must have realised that with the likes of Greta Thunberg and Extinction Rebellion taking the stage, that all their trade association spin-doctoring as to the virtues of the Internal Combustion Engine, would eventually fail in the wake of real science and melting ice caps that all schoolchildren and university students know about; the voters & investors of tomorrow.
UTILITIES
You'd imagine that utilities would be rubbing their hands together at the prospect of a massive increase in electricity sales, tinged with problems of supply for all those charging points, and potential meltdown of the system, enter the V2G charging system that actually increases Range Anxiety for drivers of EVs. V2G is evidence of the lack of viable alternative solutions and the very real worry as to infrastructure insecurities, that can be overcome.
The same problem is being wrestled in Parliaments, by politicians and civil servants, who are doing all they can to cajole industry into providing their country with policy solutions, knowing deep down they are fighting a losing battle - but braving it out in the absence of any real plan - just hoping for a miracle.
We genuinely feel for them all. But it is all about planning well in advance, rather than retrospective knee-jerks and praying on bended knees. For example, load levelling service stations and cartridge exchange systems have been just sitting on the shelf for almost 10 years now with no takers. Why? Because there was no political will for change. Nobody likes change. We like the comfort of what we know, and will resist change to the bitter end.
Where comfort is the enemy of progress, policy changes are only just making board room executives uncomfortable enough to do something, and even then it is mostly to do with shareholders grumbling about bleeding profits as their Chair persons and Chief Executive Officers have been advocating paying competitors to compensate for the lack of performance of their own company.
That is tantamount to investing in your competitors, but without any returns, indeed, watching the devaluation of your own shares and paying for the privilege. Does that make you wonder who your CEOs are working for?
Time to invest elsewhere? You betcha! A portfolio review is always a good thing.
Enter the SMARTNET™ infrastructure solution. Basically, a Service Station designed for cities and motorways that not only provides a load levelling well for green energy, but can also provide range extending Cartridges for heavy haulage vehicles and large vans that are so equipped. With the range solution for HGVs being the most valuable asset, now that electric trucks are finally to be available in increasing numbers. The beauty of the system being that most existing trucks can be custom, retro-fitted, without altering the chassis of the vehicle. Subject of course to a survey and feasibility study. And, we are not talking about hydrogen or lithium energy cartridges, we are talking about both. With hydrogen potentially the winner in the longer term, interchangeably.
Such a system should be included in EC Contract No. 296 (See below).
Any OEM, Utility or Government interested in investing in this technology, should contact us for details as to how to future proof their interests, or at least hedge their bets. Because in a confused world it pays not to have all your eggs in one basket.
What we are offering is a way to stop leaching money buying carbon credits from your competitors, when you could be investing the same sums in the infrastructure of tomorrow - and at least have something to show your shareholders (or your grandchildren), that is positive.
More than that, as investors, you will play an important part in steering development to suit the vehicles you want to build, or in the case of utilities, meet your obligations under the Climate Change, Energy and Automated & Electric Vehicle Acts.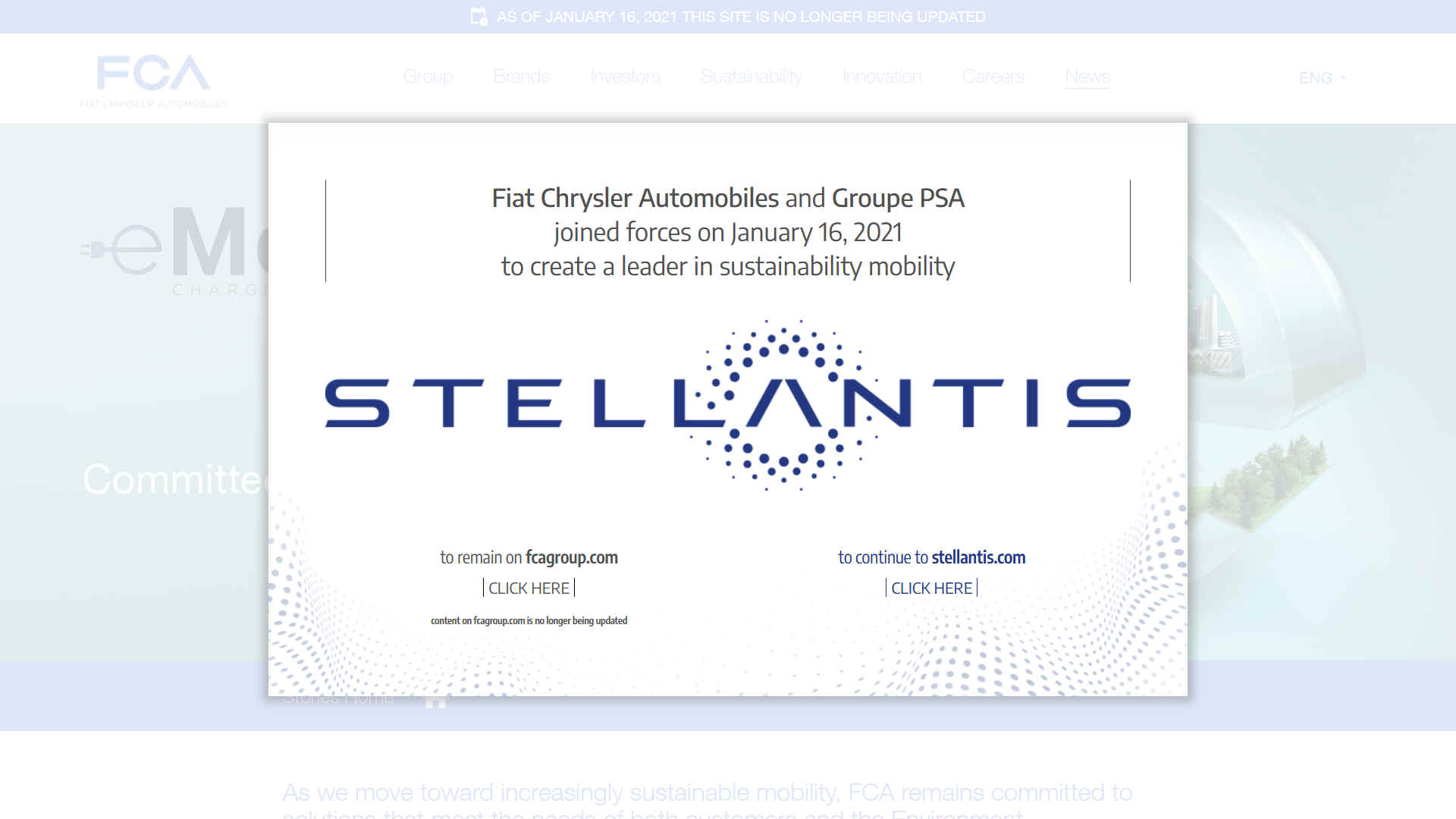 GREEN NEWS APRIL 2021 - Fiat Chrysler Automobiles revealed that they spent over 300 million euros ($362 million) on green credits last year in Europe, most of which went to Tesla. The FCA part of the group bought more than $362 million worth of CO2 credits last year in Europe alone. Indeed, the company committed to spending about $2 billion in credits between 2019 and 2021. Money that could have been invested better in their future and products.

Last year, Tesla made $1.58 billion in revenue from selling credits, almost three times their profit of $721 million the same year. Honda also bought from Tesla, according to Schmidt Automotive Research. If FCA, Honda and other OEMs had invested in the Standard Energy Cartridge concept in 2020 (for example), they'd only have needed to worry about modifying their mechanical drivetrains on vans and trucks, probably negating payments of carbon credits to competitors. It's hardly surprising that shareholders are getting jumpy!
APRIL 2021 WHAT IS THE IDEAL RATIO - HYDROGEN Vs LITHIUM?
The FCH-JU have just advertised a call for tenders in an amount of €200,000 EUR, for a study, looking to define:
"The subject of this call for tenders is to provide evidence, through a comprehensive study, of the possible optimal blend between electric recharging and hydrogen refueling infrastructure covering the full spectrum of road transport applications.
The study should allow to assess, both per Member State and at European level, the best way to deploy these infrastructures, the synergies and interactions with other existing ones.
The results may be used to provide the input necessary for stakeholders on which possible deployment strategies for electric charging and hydrogen refueling for all the various transport modes."
Tender reference number FCH / OP / CONTRACT NO. 296
Title Study on Impact of Deployment of Battery Electric Vehicles (BEV) and Fuel Cells Electric Vehicles (FCEV) Infrastructure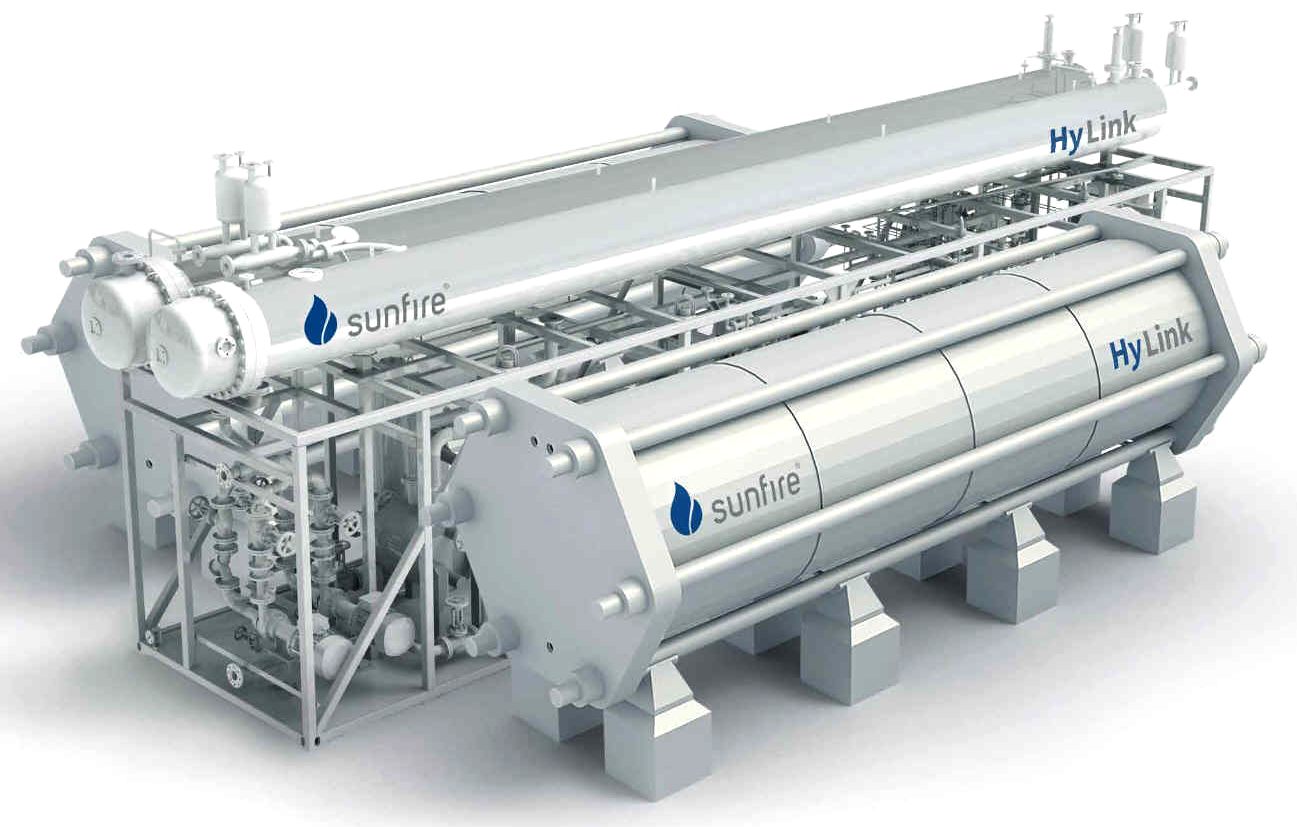 Electrolyzer capacity to produce green hydrogen looks set to spark a green energy revolution, provided the infrastructure is in place to support the move.
LINKS & REFERENCE
https://www.autocar.co.uk/car-news/industry/fiat-chrysler-ramps-vehicle-grid-ev-charging-project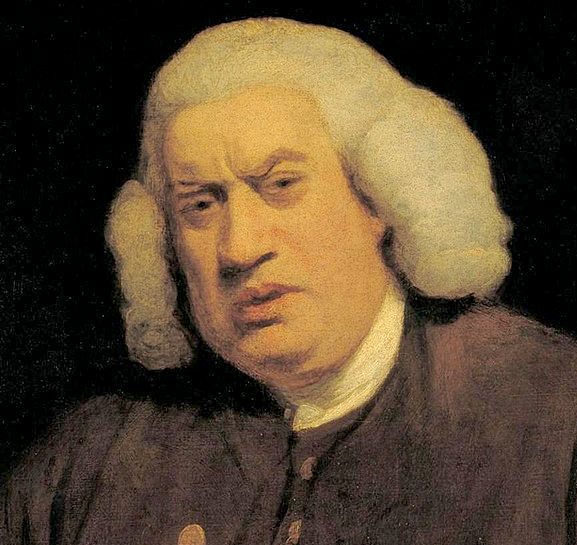 THE ART OF COMMERCIAL PREDICTION - In the 18th century, Dr Samuel Johnson (famous for his dictionary) slapped down Dr James Boswell's predictions of high-speed stagecoach travel with the words: "Fie, sir – twenty miles in one hour upon a coach? No man could rush so fast through the air and continue to draw breath!" That may have been a reasonable view at the time, but is now seen as absurd.
Ed Bryant said that if this were 1890, it would take an inventor to predict the automobile, and it would take a real visionary to predict highways and gas stations. But it would take a science fiction writer to predict the traffic jam.

In 1994 Sci Fi author Connie Willis published a piece in the journal "Information Technology and Libraries." Where it was easy to predict an automobile in 1880; it is harder to predict a traffic problem. The former is really only an extrapolation of the railroad. The latter is something completely novel and unexpected.

Isaac Asimov remarked that automobiles catalyzed the construction of suburbs. He also observed that vast networks of busy roadways resulted in large numbers of injuries and deaths. These indirect consequences of automobile usage would not have been easy to foresee.
Make of that what you will, nobody could have predicted the current uses for the mobile phone in stealing personal data for controlling lives and selling products or services, via what is effectively blackmail, in the lack of competition and choice. You either give up your personal details and put up with the invasion of privacy, or cannot use the services that are now essential in modern living. Get used to it. Big business is not about to change tack without state intervention - and the state is not about to intervene to upset big business. Meaning, that what is an advantage to curbing rising temperatures, may not accord with current investments, so faces an uphill struggle for reason, though in years to come ....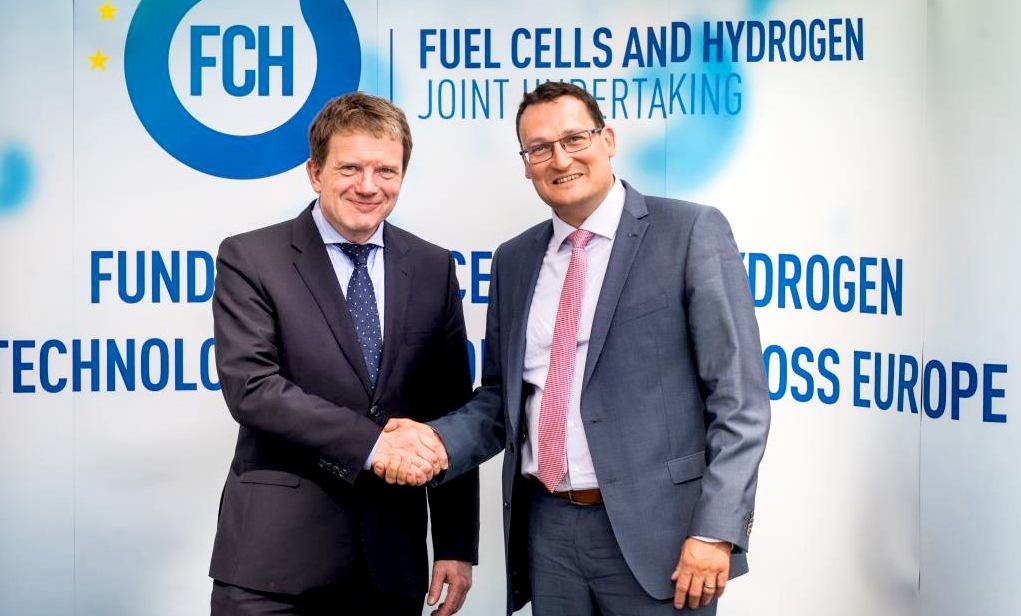 The production dream of clean, green, hydrogen may be coming of age, but providing the infrastructure to make the transition to zero emission mobility remains elusive. So don't go congratulating yourselves just yet FCH-JU, there is still a long hill to climb!
Please use our A-Z INDEX to navigate this site
This website is provided on a free basis as a public information service. copyright © Climate Change Trust 2021. Solar Studios, BN271RF, United Kingdom.