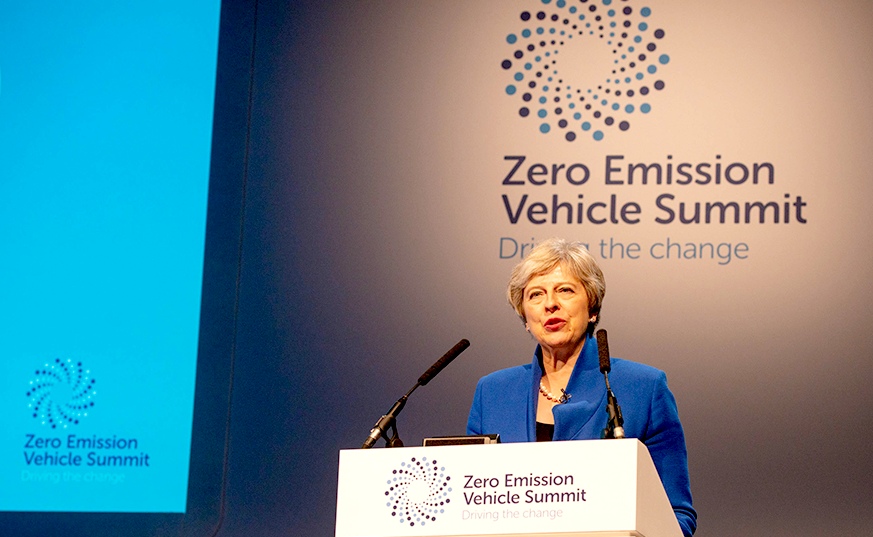 Fuel Cells linked to suitable capacity storage cylinders, when combined in a convenient pack, and allied to control electronics with quick release connectors, could provide the range and charging solution that many fleet operators are looking for to be able to clean up the air in cities and towns.
Transitioning towards Zero Emission Vehicles: feasibility studies - onboard

Under this scheme, UK registered businesses can apply for a share of up to £7million to develop on-vehicle solutions that address challenges associated with the transition to zero emission vehicles. Funding is from the Office of Zero Emission Vehicles (OZEV).


"Technological solutions for special use vehicles, such as emergency vehicles, which are technically challenging but need to make the transition to zero."
Special use vehicles include ambulances, fire support trucks, tow trucks, utility service trucks, tractors and even military vehicles - if the gritty business of defense is to be included in the clean air revolution.
In the context of this present (proposed) feasibility study, given that ambulances and fire engines are based on standard vehicle chassis, and on the assumption that battery electric options will be made available or will be customized from existing diesel offerings, they are candidates for the bolt on Kit, save for excluding fire trucks over 3.5 tonnes (most of which are 16-18 tonnes), for the purposes of complying with the OZEV competition rules.
In particular, ambulances that are converted to battery electrics, might benefit from significant range increase, or operational time at emergencies. The dual-fuel capability this optional extra offers, is another bonus for city planners making provision for the emergency services, especially as 'infrastructure security' becomes more of an issue as the UK closes in on the 2030-35 transition target.


Challenge 1 – Improve ZEV range capability
Challenge 2 – Increase adoption of small commercial ZEVs
Challenge 3 – Support transition to zero emission for special use vehicles
Challenge 4 – Improve ZEV user experience
Challenge 5 – Improve sustainability of ZEV
Research categories
The OZEV will fund industrial research and experimental development projects as defined in their guidance on categories of research.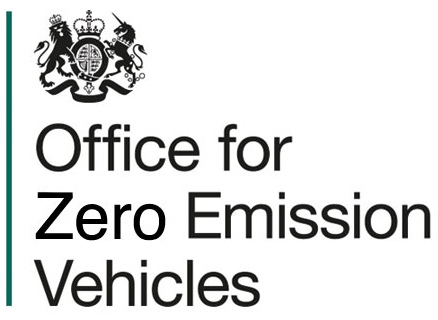 LINKS & REFERENCE
https://www.gov.uk/government/organisations/office-for-zero-emission-vehicles
https://apply-for-innovation-funding.service.gov.uk/competition/870/overview?_ga=2.62674792.599942321.1615457464-224646731.1615457464
https://www.gov.uk/guidance/innovation-apply-for-a-funding-award#applying-for-a-competition-on-the-innovation-funding-service
https://www.gov.uk/government/news/20-million-fund-fuels-search-for-electric-vehicle-innovations
https://www.gov.uk/government/organisations/office-for-zero-emission-vehicles
https://apply-for-innovation-funding.service.gov.uk/competition/873/overview#summary
FIAT DUCATO CONVERSION - The Chief Executive of West Midlands Ambulance Service University NHS Foundation Trust, Anthony Marsh, is quoted as saying: "West Midlands Ambulance Service has been at the forefront of developing ambulance technology along with our partner VCS.

"By using aircraft assembly techniques during the construction of our ambulances, we have created the most hi-tech and lightest ambulances in the country which reduces our impact on the environment by reducing CO2 levels and ensures that patients receive the highest standards of safety and comfort.

"It is therefore a logical next step for us to be the first ambulance service in the country to introduce a fully electric ambulance."
Powered by lithium-ion batteries situated in the underside of the all-electric ambulance floor pan in a specifically designed and compliant enclosure, and a low centre of gravity, the Electric Dual Crwed Ambulance (E-DCA) conversion has a power output of 129bhp (96kW). It has a top speed of 75mph and can achieve a range of 105-110 miles with a recharge time of 4.25 hours.
Ambulances could benefit from another 200-300 miles in range with the addition of an REK (Range Extending Kit) Hydrogen Battery accessory.
Please use our A-Z INDEX to navigate this site
This website is provided on a free basis as a public information service. copyright © Climate Change Trust 2021. Solar Studios, BN271RF, United Kingdom.