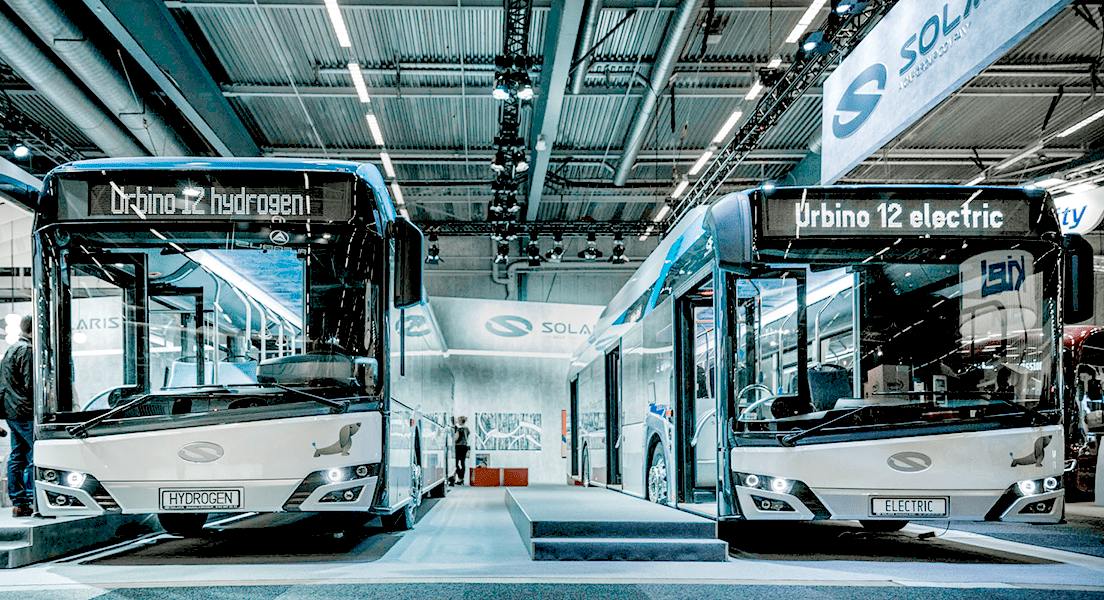 DISRUPTIVE TECHNOLOGY - A bit of a buzzword and something that many would be entrepreneurs are on the lookout for, but that existing businesses with what seems like an unshakeable hold on the market tend to try to ignore, disruptive technology has a habit of wiping out those established (old school) household names, as consumers rush to get the latest clean technology.
With the speed of change these days, sitting still to see how the market develops, is going backwards into commercial oblivion. Much the same can be said for doing nothing about climate change. Oil companies are seen to be the next dinosaurs to face the march of time, with the coronavirus causing a crash in crude prices in 2020, as unnecessary travel ceased during isolation rules - such reduction in fossil fuel use simulating the transition to green hydrogen and solar and wind electricity generation.
In 2020, All-Energy returns to Glasgow with 250+ of the world's leading suppliers showcasing their renewable and low carbon energy solutions and innovative technologies.
Grid/Smart grid – policy; demand side management (DSM)/ monitoring systems/smart meters; DC power; islands need-cases (e.g. covering interconnection vs active management); interconnectors.
Hydrogen and fuel cells – including usage (in transport please refer to the Low Carbon Transport conference stream within Dcarbonise 2020); energy conversion; re-energising UK industry for clean growth; and innovative solutions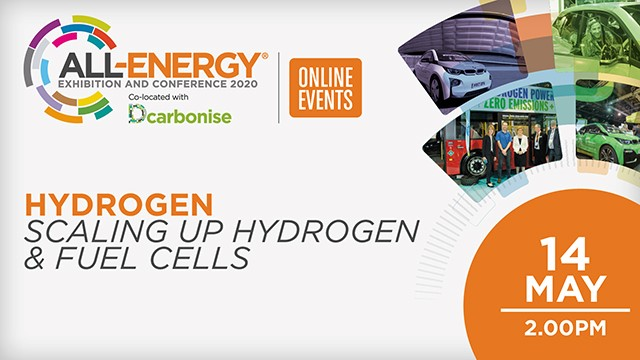 Hydrogen: Scaling Up Hydrogen & Fuel Cells
Scotland has set a target for Net Zero by 2045, with hydrogen featuring in plans for rapid decarbonisation of heat, industry, and heavy duty transport. We will hear about progress with transport fuel cell applications from Nicolas Pocard, and with hydrogen for heat from Mark Crowther.
This will be complemented by insights from Mirela Atanasiu and Dr Kerry-Ann Adamson on the priorities for post-COVID economic recovery, and the opportunity to pivot towards sustainable energy and transport solutions, not just in Scotland but also UK and Europe.

Chair: Nigel Holmes, CEO, Scottish Hydrogen and Fuel Cell Association (SHFCA)
Low carbon transport (being held in association with ITS United Kingdom) Presentations and academic posters relating to all modes: cars, goods vehicles and powered two-wheelers (PTWs), cycles, innovative mobility, marine vessels, rail and aviation welcome:
- Connected and automated vehicles: policy and use cases
- Connected and automated vehicles: technology and human factors
- Low carbon vehicles: policy and use cases
- Low carbon vehicles: technology and human factors
- Low carbon vehicles: refuelling infrastructure
Solar (PV and thermal) – case histories; project/development updates; innovative solutions
Sustainable cities – see above under 'Smart and sustainable cities'
Wind – offshore – policy/strategy; lowering LCOE; projects/developments at home and overseas; floating wind developments and innovations; the 'vital ingredients' – current and future turbines; environmental considerations; installation vessels; O&M; fabrication etc. De-risking investment with dynamic energy yield assessment.
Wind – onshore – How can we move things on with speed? Policy/strategy; challenges and opportunities; pre-construction – measurements and analysis in the real world; post-construction – monitoring and modelling for asset productivity and longevity; life extension and repowering – going the extra mile without falling over; and innovative solutions. Cooperation. De-risking investment with dynamic energy yield assessment.
....
SCOTTISH HYDROGEN & FUEL CELL ASSOCIATION (SHFCA) MEMBERSHIP A - Z
| | | | |
| --- | --- | --- | --- |
| SGN | | Trilemma Consulting | |
| SSE Scottish & Southern Electricity | | TUV SUD | |
| Scottish Cities Alliance | | UKHFCA | |
| Scottish Enterprise | | ULEMCo | |
| Scottish Wholesale Association | | University College London | |
| Shapinsay Development Trust | | University of Edinburgh | |
| Siggi Huegemann | | University of St Andrews | |
| Systeng Consulting | | University of Strathclyde | |
| TCP (Taylor Construction Plant) | | Vivarail | |
CONTACTS
SEC Glasgow
Exhibition Way
G3 8YW
Scotland
Event Coordinator - Angela Leftley
angela.leftley@reedexpo.co.uk
+44 (0) 208 910 7708

Conference Director & PR - Judith Patten MBE
judithpatten@jppr.uk.com
+44 (0) 20 8241 1912

Conference Manager - Dominic Coyne
dominic.coyne@reedexpo.co.uk
+44 (0)20 8439 5135

Conference Executive - Jaime Rampling
jaime.rampling@reedexpo.co.uk
+44 (0)20 8439 5142


Event Management - Event Director
Peter Bloor
peter.bloor@reedexpo.co.uk
+44 (0)208 910 7844
LINKS & REFERENCE

http://www.shfca.org.uk/
This website is provided on a free basis as a public information service. copyright © Climate Change Trust 2020. Solar Studios, BN271RF, United Kingdom.